About us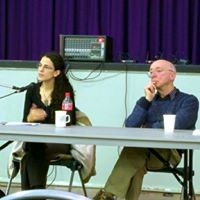 Blackheath Philosophy Forum was founded in 2002 to arrange public discussion forums on philosophy and related topics. In recent years, we have also addressed some issues in political philosophy and theory.
Some of us have a background in academic philosophy or political science, some do not. We all have an abiding interest in these fields and in making them accessible to a wider public.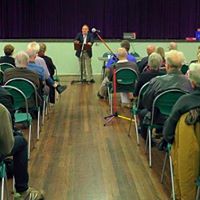 We are a non-profit association staffed entirely by volunteers. Currently we are financed entirely by the $10 entry fee payable at the door. In earlier years, we received some local business sponsorship, for which we are very grateful.
Since our inception we have received valuable support from the Blackheath Area Neighbourhood Centre.
However this initiative could not have succeeded - and survived for so long - were it not for the extremely generous support we have received our speakers, which have included some of the most eminent philosophers in the world today.
Our organising committee comes from a variety of backgrounds – academia, government and politics, business, and the creative arts.
The current members of our committee are:
Peter Baldwin – Chair
Sandra Darroch – Secretary
Isabelle Li – Treasurer
Lloyd Reinhardt – Program director
Rob Darroch
Sally Coppard
Juliana Weingaertner
Geoff Smith
Ted Sadler
Bob Howard
All of our forums are held on Saturday afternoons at 4 pm at the Blackheath Community Hall at the corner of the Great Western Highway and Gardiner Crescent, Blackheath.
Admission $10 payable at the door.