Philosophy in the mountains
Blackheath Philosophy Forum was founded in 2002 to arrange public discussion forums on philosophical topics, and we have presented an annual series of talks every year since. We are a non-profit association run by volunteers.
Our talks are held in Blackheath, a small town about 110 kilometres west of Sydney located in the heart of the Blue Mountains National Park.
You probably know that Blackheath was threatened by bushfires in December 2019. The good news is that after huge rainfall in January and February the area is recovering rapidly. The bush is amazingly fire-resilient.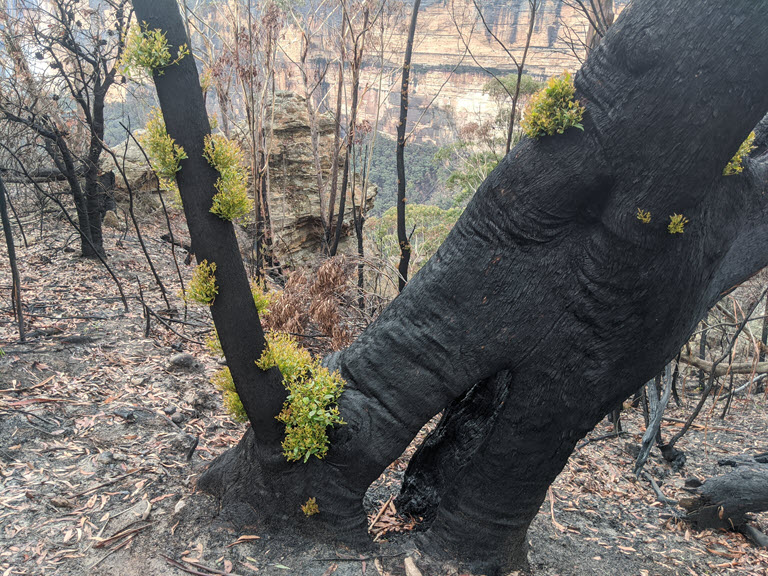 Next program
WE HAVE DECIDED TO DEFER RESTARTING OUR PROGRAMS UNTIL NEXT YEAR (2022).
This seems prudent given the slower than expected rollout of the COVID vaccine, which means that resuming the hall meetings could be risky.

The video events we did last year went reasonably well, though people definitely miss the social interaction at the live meetings. Hopefully by next year we will be able to resume normal operations. View videos of our 2020 program
In the meantime, you might be interested in a new online initiative by forum chair Peter Baldwin. He has just launched a new website titled Politics & Civilization devoted to exploring the relationship between current political debates and longer term developments shaping liberal-democratic societies.

The website is live, with some initial content. Please subscribe to the site if you would like to follow and join discussions and receive a newsletter with site updates each Friday.
The forums
All our forums are held on Saturday afternoons from 4 to 6 pm. Admission is open to anyone willing to fork out $10 at the door which also buys you afternoon tea.
Our regular venue is the Blackheath Community Hall at the corner of the Great Western Highway and Gardiner Crescent, Blackheath (roughly opposite the train station) though occasionally we need to use an alternative venue.
In the past our standard format was a talk of 40-45 minutes, followed by afternoon tea then up to an hour of Q & A. This year we will be trying some variations to make it more conversational.