Philosophy in the mountains
Blackheath Philosophy Forum was founded in 2002 to arrange public discussion forums on philosophical topics, and we have presented an annual series of talks every year since. We are a non-profit association run by volunteers.
Our talks are held in Blackheath, a small town about 110 kilometres west of Sydney located in the heart of the Blue Mountains National Park.
You probably know that Blackheath was threatened by bushfires in December last year. The good news is that after huge rainfall in January and February the area is recovering rapidly. The bush is amazingly fire-resilient.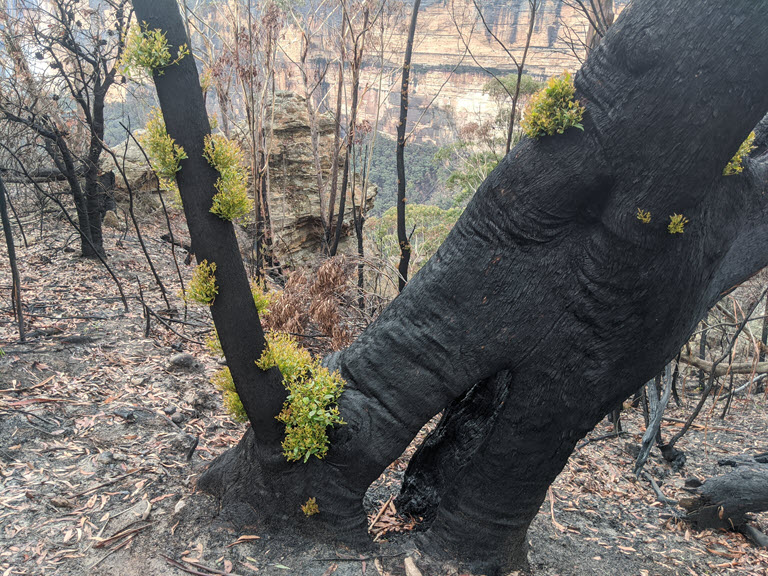 2020 program
Our 2020 program, which starts on Saturday 28 March, is our best ever. There will be ten talks in total, winding up on 8 August. The theme for the program is:
A new Dark Age? The emerging threats to free speech and the liberal order
Until recently, in Western societies at least, free speech was a given, endorsed by all mainstream political forces. Many fear this consensus is dissolving, along with other aspects of the liberal-democratic order?
Our speakers will bring a variety of viewpoints and emphases to this topic, some engaging with current political controversies, others looking at deeply philosophical questions concerning the nature of freedom and liberalism.
BPF GOES LIVE
Because the coronavirus has spread to our local area we have suspended the physical gatherings.
Instead, we are live streaming all our forums using a tool that is tightly integrated with YouTube and allows live chat inputs to be highlighted and moderated. Check out the BPF Live page for details, and sign up on our email list for notices and updates.
The forums
All our forums are held on Saturday afternoons from 4 to 6 pm. Admission is open to anyone willing to fork out $10 at the door which also buys you afternoon tea.
Our regular venue is the Blackheath Community Hall at the corner of the Great Western Highway and Gardiner Crescent, Blackheath (roughly opposite the train station) though occasionally we need to use an alternative venue.
In the past our standard format was a talk of 40-45 minutes, followed by afternoon tea then up to an hour of Q & A. This year we will be trying some variations to make it more conversational.